1-2-3 Magic Events
Keep up to date with upcoming 1-2-3 Magic seminars, special events, and more.
Thursday, July 1, 3:00 p.m. CT
FREE seminar, 60 minutes
What exactly sympathetic listening is and how to do it

Why most parents struggle with it

When to use sympathetic listening and when to use counting (and how to tell the difference)

How to use sympathetic listening as a joint problem-solving tool with your kids and partner
---
Thursday, July 8, 3:00 p.m. CT
FREE seminar, 60 minutes
How To Get Your Kids To Go To Bed (and Stay There!)
How to establish a calm and soothing bedtime routine

The two main reasons kids don't like to stay in bed

How to use the "cut them off at the pass" method effectively

A systematic way to manage nighttime waking
---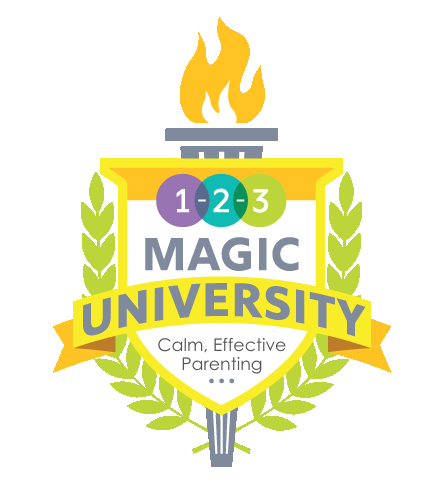 DON'T WANT TO WAIT?
If you want parenting advice and education around a specific topic now, check out 1-2-3 Magic University. We've made our most popular seminar topics available as on-demand online learning resources so you can learn on your own schedule.
With each seminar, you get:
Video of Dr. Phelan teaching on the specific topic

A Q&A video where Dr. Phelan answers questions from real parents and professionals

A pdf download of the slides that Dr. Phelan presented for your personal reference or notes.