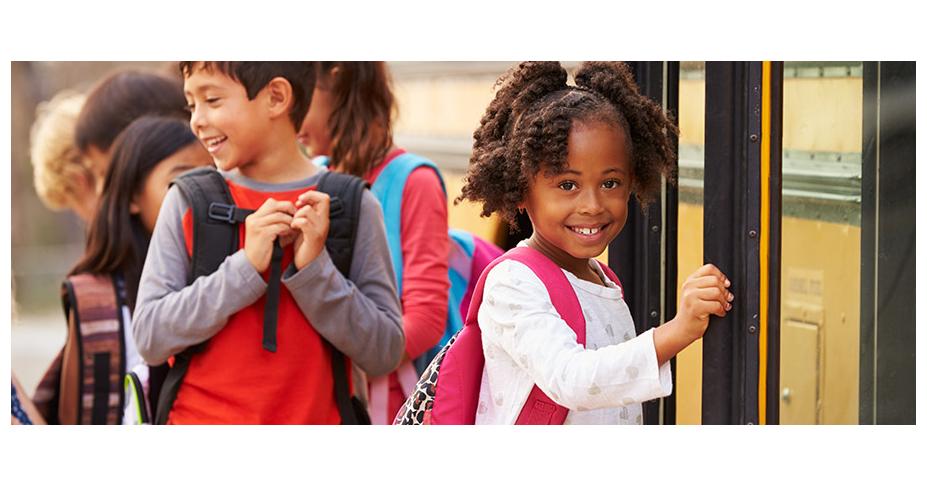 Back-to-School Advice for Teachers and Parents
It's that time of year again! The little ones—and those who are not so little anymore—are heading back to school. Read on for a few suggestions for teachers and parents to manage this exciting transition.
Teachers: As all veteran teachers are aware, getting off to a good start with your discipline program is critical for several reasons. First, classroom discipline underlies effective learning. Kids can't learn if they are out of control or if another unruly child is distracting them from their work. Second, part of what children learn in school is behavioral self-management. Especially in the primary grades, part of a teacher's job is helping youngsters learn how to control themselves. Last, but certainly not least, good classroom discipline is essential for a teacher's mental health. Remember several years back when you had the class from hell and it was a chore to get out of bed in the morning?
If you're going to use 1-2-3 Magic in the Classroom this year, you'll first want to make sure that you are thoroughly familiar with the program. Next, you'll want to introduce the program to your students on the first day of the school year. Taking some time early to explain your behavior management procedures to your students and then rehearsing those procedures will pay big dividends throughout the school year. If you have the 1-2-3 DVD for teachers, you can show the kids the "Drink of Water" example to explain counting. Then, right after that, set up a role-play situation and rehearse exactly how counting will work. Got a behavior stoplight?
Many teachers use the first week of class to explain 1-2-3 Magic to their pupils, then, during the next week, they ask their pupils to explain it back to them. If you have a back-to-school night for parents, that's a good time to show the DVD again to let the parents know what you're doing.
Parents: Before your children head back for another school year, you'll want to do some preparation that is similar to what teachers will be doing. If your kids are going to a new school, try to arrange a visit to the new classroom and, if possible, with the new teacher (make it short—she will be busy!). Then take your kids out shopping for school supplies—one child at a time. Make it a fun occasion.
Back at home, you'll want to do a family meeting/school year kickoff with your kids. Review the time and the procedures for bedtime, and start those procedures one week before school starts. Make sure all screens (TV, phone, iPad, etc.) are off at least one hour before bedtime. As far as homework goes, for typically developing kids over age nine, you want them in charge of their homework, not you. Nine-year-olds who do not have special needs, for example, have the executive functioning skills necessary for schoolwork, and they do not require reminders and monitoring. You want to be supportive rather than supervisory. Try starting the year by suppressing your anxiety, keeping quiet, and letting your child and his or her teacher manage the task.
During your family (or one-on-one) get-together, be a good listener. Find out, for example, how your child feels about going back to school, what's good about it for them, and what's challenging. Are there other things you both need to do to prepare? Then, from time to time in the discussion, tell them what it was like for you to go back to school in the fall when you were a kid. Tell them both the good and the bad. Don't be shy! This is self-revelation time, not lecture time!
Whether you're a teacher, a parent, or both, a bit of preparation will make you and your kids feel much better about being back at school!