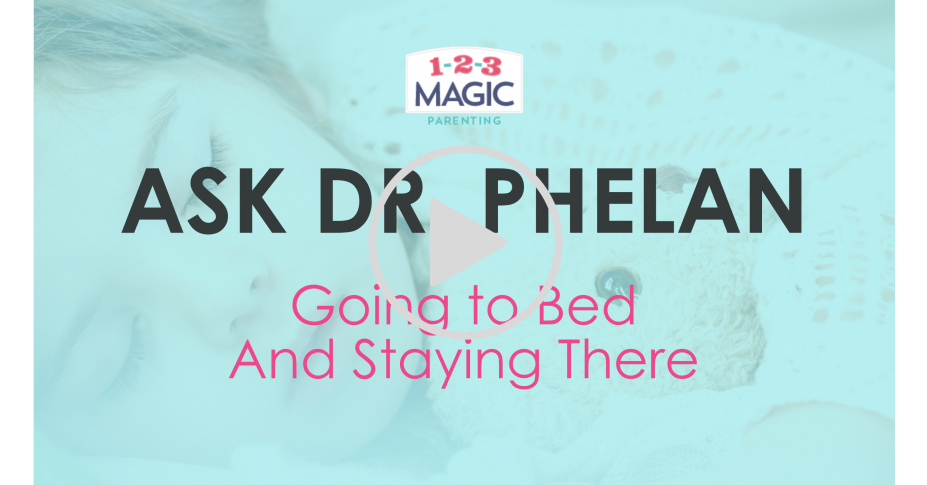 How Do I Get My Child to Go to Bed (and Stay There!)?
Do you have a kiddo who is challenging at bedtime? Does he try to get timeouts at bedtime just to stay up later? Does she get out of bed and come downstairs for a glass of water, or another hug? Do they stay in their room, but yell for you or bang on the wall?
Why is it that kids don't want to stay in bed? It turns out there are actually two main reasons that kids don't want to stay in bed.
Watch this quick video from Dr. Phelan to learn what those two reasons are, and how you can cut them off at the pass, keep them in bed, and help them fall asleep faster.
Having a lot of trouble with your kids at bedtime? Register for the free class on Bedtime and Creating Positive Routines by clicking here!