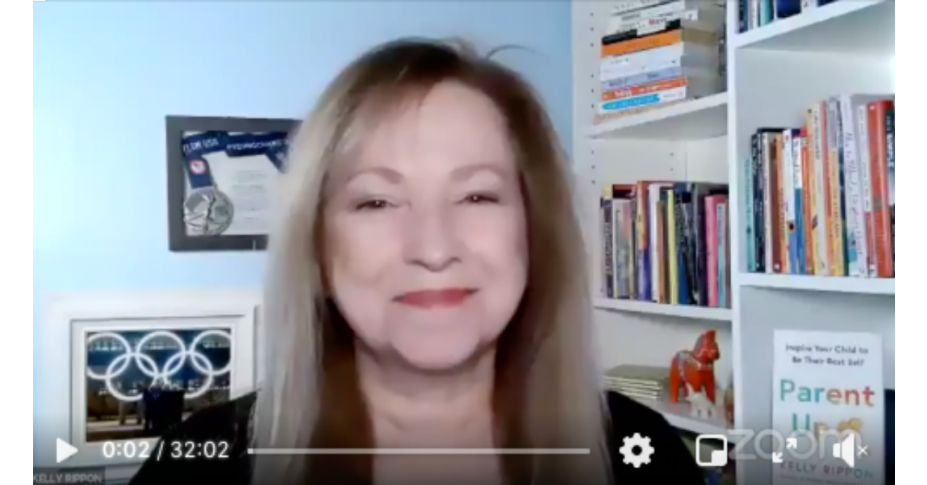 Kids, Sports, and Building Resilience
Kelly Rippon knows a thing or two about raising kids. She's a single mom of six, she's also the mom of an Olympic medalist (figure skater Adam Rippon).
One of the things that has been on everyone's mind is how to raise resilient kids who will bounce back and even thrive through extraordinary circumstances like we've had this past year. Will they fall behind in school? Will they drive us crazy because they can't play with their friends? Will they fall behind in sports? But most importantly... will they be okay?
One of the things that we talk about a lot is that there isn't really a "parent training certification course." You train for most any other job, but when it comes to parenting, you're expected to largely figure it out.
Kelly realized that a lot of the skills you need to be a great parent were things that she had been teaching for years... to business leaders.
In her career as a corporate trainer, Kelly taught business leaders how to have a positive influence on the people around them so they would develop, grow, and achieve great things. (Sounds a lot like what we want for our kids!) In her new book, Parent Up, she's taken all that teaching and filtered it through the lens of parenting to provide funny stories and great advice on how to raise resilient, authentic kids.
This week, she joined us to talk about kids and sports, sibling rivalry, the 10 key influences parents can have on their kids, and more.