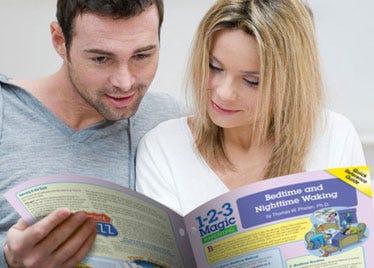 Special Offer, Just for Doctors
Get your FREE referral cards today! Plus, use code DOCSAMPLE at checkout to get a FREE Quick Reference Guide of your choice!
Sturdy, colorful, and beautifully-illustrated, these user-friendly Quick Reference Guides use practical strategies to simplify complex problems and highlight easy-to-learn and effective solutions to many of today's hottest parenting topics.
Each QRG is laminated and 3-hole punched for durability and convenience.
Topics are ideal for training and professional development, as well as for parent reference.
PLUS, every Quick Reference Guide includes a link to exclusive video content!