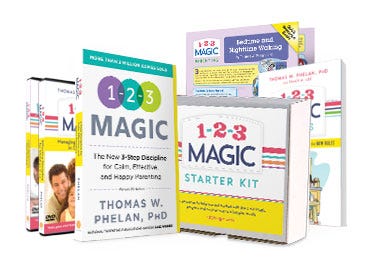 Whether you are a parent, a teacher, or a professional looking to use the 1-2-3 Magic parenting program, the 1-2-3 Magic Value Packages give you everything you need to get started in one convenient package.

Our Professional Lending Library is the prefect resource to have available in your school, office, or other clinical settings to share with your clients, colleagues and staff. It is also the prefect package to use when planning your own 1-2-3 Magic training seminars.

The 1-2-3 Magic Value Packages offer SAVINGS UP TO 30% from our regular prices when you buy direct.