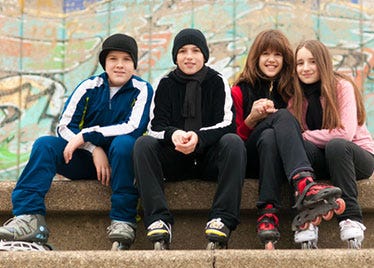 "How was your day? Fine."
"What did you do?" Nothing.

Ever had a conversation like this with your teen? Well if you have, join the club! Adolescents present their parents with lots of puzzling situations—just like The Snub above. That's the bad news. The good news is this: If you can understand The Snub itself, you're half way home when it comes to living with and "managing" a teenager. Believe it or not. Our 1-2-3 Magic Teen program does not assume that parents of teens have infinite amounts of time, energy, skill or patience. But you are neither alone nor powerless. Learn the do's and don'ts of living with teens today.
"It's hard to give your teens the freedom to find their way and at the same time to endure some of their actions, but the 1-2-3 Magic Teen program shows why that approach gives them the life skills they will need as adults."