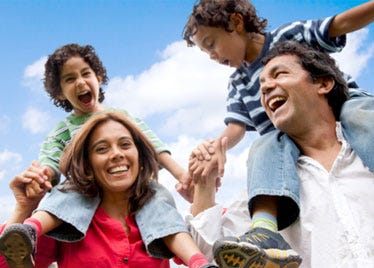 What Is 1-2-3 Magic?
1-2-3 Magic: Effective Discipline for Children 2-12 is an easy-to-learn, evidence-based parenting program. 1-2-3 Magic helps you create a loving, supportive family atmosphere through the following principles:
Parents are in charge
No arguing
No yelling
No spanking
Watch a five-minute video to learn how to start 1-2-3 Magic in your house.
1-2-3 Magic is the #1 child discipline program in the country, and the book 1-2-3 Magic: 3-Step Discipline for Calm, Effective, and Happy Parenting has sold nearly 2 million copies worldwide. 1-2-3 Magic shows parents:
How to use counting to get to a happier family fast
Why silence often speaks louder than words
How strengthening your relationships with your children should be the ultimate goal of any discipline program
Learn more from the published research conducted on 1-2-3 Magic.
"All I have to say is that the ideas in 1-2-3 Magic really WORK. It really is like magic!" —Parent