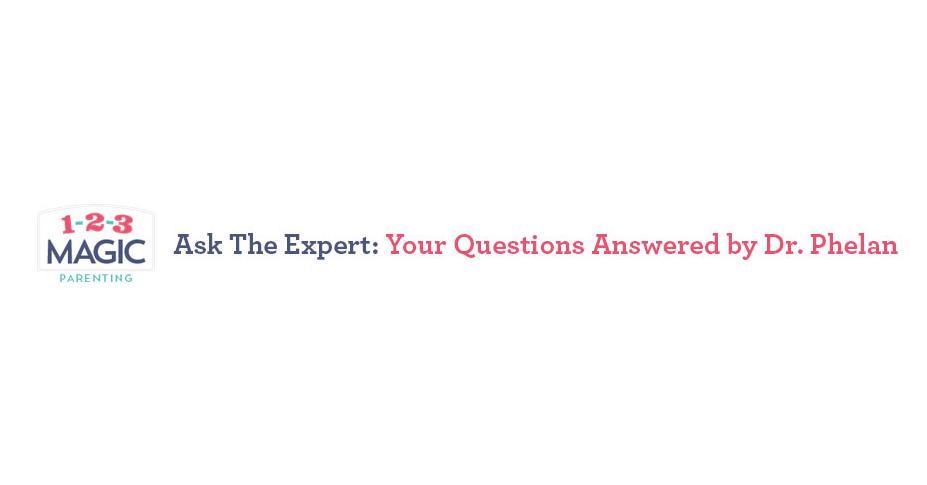 1-2-3 Magic Ask the Expert: Disruptive in the Classroom
Question of the Week:
"My son is having a hard time in kindergarten. He is constantly getting in trouble for touching other kids, being loud, etc. No amount of reminders, or even punishments seem to be helping. He's such a bright child so at least he's not having academic trouble, but I want him to understand that he has to behave at school. Also, what is an appropriate punishment for him when he comes home from school on a 1 or 2 (3 and 4 are for good behavior)?"
Do you have a question about the 1-2-3 Magic program, or a challenge you've not been able to resolve?
Ask your question now, and watch for your video here and on the 1-2-3 Magic Facebook.


About Dr. Phelan
Dr. Thomas Phelan is a registered clinical psychologist and creator of the popular and effective 1-2-3 Magic parenting program. He has worked with children and families for 35 years, and his 1-2-3 Magic parenting guide has sold 1.8 million copies worldwide.